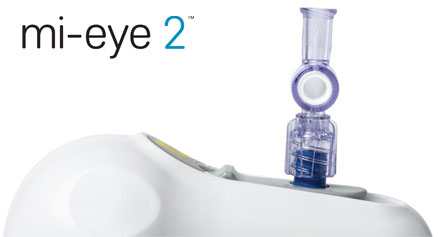 There is an alternative to an MRI - Meet mi-eye ™
Discover the revolutionary device that gives your doctor the illumination and visualization to provide you with a diagnosis - in just one office visit.
Jumpstart the healing process
Once you have your diagnostic answers, you can start the road to recovery up to two weeks faster than when choosing an MRI.*
Intro to mi-eye ™
Meet mi-eye 2, a revolutionary device brought to you by the innovative minds at Trice Medical. mi-eye 2 is a handheld 2.2mm arthroscope, consisting of a minimally invasive integrated camera and a light source designed for in-office use. Now, physicians can provide real-time analysis, effect faster treatment, and schedule surgery or physical therapy immediately - resulting in quicker outcomes for patients and a more efficient process for doctors. Welcome to the next generation of visualization.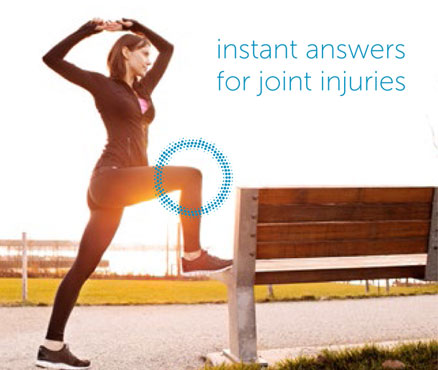 More about mi-eye ™
An injured knee or shoulder can take weeks to visualize and diagnose with an MRI. mi-eye 2 is faster, providing real-time, vivid imaging that benefits both patient and doctor with the answers necessary to determine the best treatment - in just one visit.
mi-eye 2 empowers physicians with answers in just one consultation. The result is that patients can be scheduled for surgery immediately.
mi-eye 2 helps doctors eliminate the fine line between physical therapy and surgery with an immediate visualization. Instant results help patients recover up to two weeks faster than when choosing an MRI.* *Based on estimated time-frame from radiology testing and results, including follow-up consultation.
A wide, 120&degree viewing angle empowers doctors with the expanded perspective they need to visualize and confirm joint injuries.
mi-eye 2 presents a vivid picture on a large, HD Microsoft tablet - with striking resolution for an accurate diagnosis.
Doctors and patients can watch mi-eye 2's impressive visualization in real-time on an HD screen. There is no better way to demonstrate the nature of an injury - or to put a patient at ease.
mi-eye 2 provides surgeons and patients with immediate, eyes-on, answers to the condition of the intra-articular joint space. mi-eye 2 is a fully disposable, single-use device that is delivered in sterile packaging and ready for immediate application.
Optimized for use in the orthopedic office setting, mi-eye 2 delivers immediate visualization, practice friendly ease of use, and a simple streamlined procedure.